Rest Day
The rest day was spent based at the parador "San Marcos" in Leon. The paradors are goverment-run luxury hotels which are set in ancient buildings all across Spain. The participants generally rested and went to visit the gothic cathedral nearby in the old town.
Jimmy also replaced Paul's front chainring with a much more suitable triple chainring o give him an appropriate low gearing for the hills to come. Bikes were genrally checked out and cycling clothes were prepared for the days to come.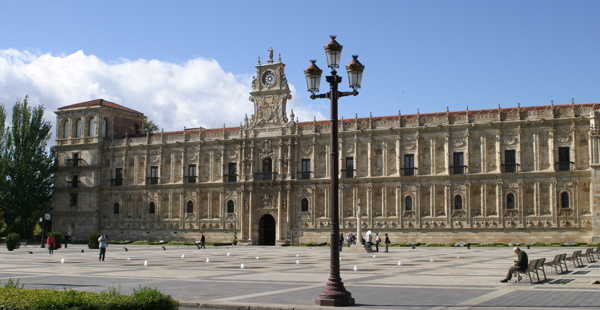 Parador "San Marcos", Leon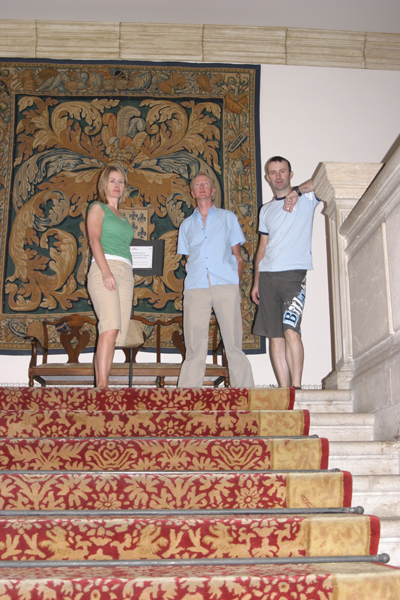 Mairead, Turlough and David practice airs and graces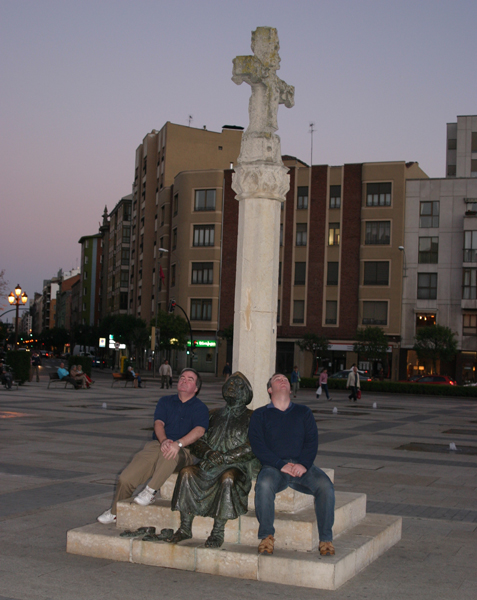 Three tired men at the base of a pilgrim cross in the square outside the hotel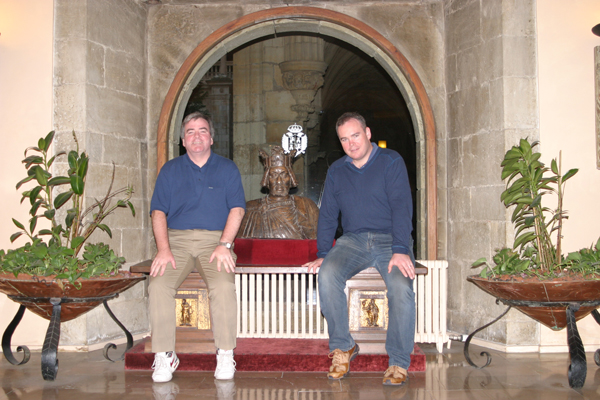 Three wise men in the hotel lobby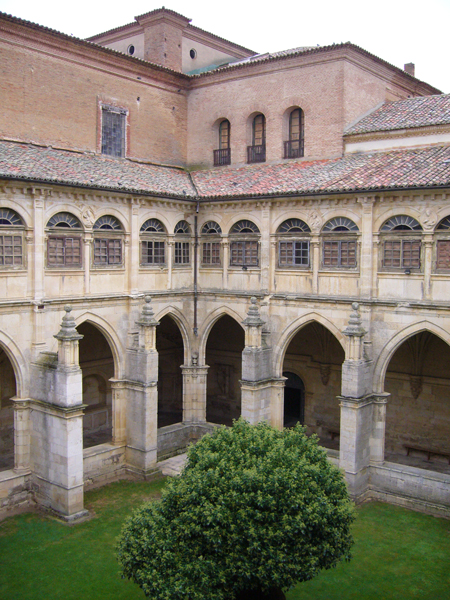 Cloisters in the centre of the hotel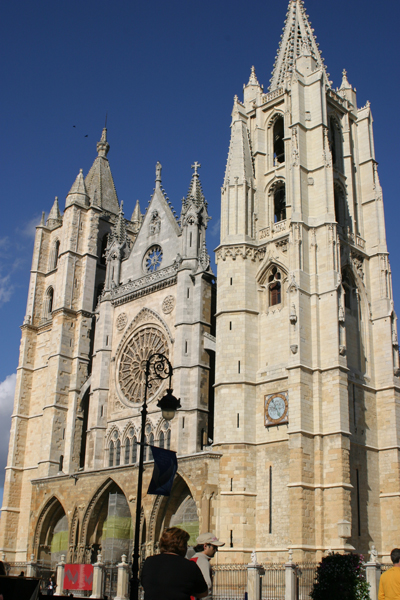 Leon cathedral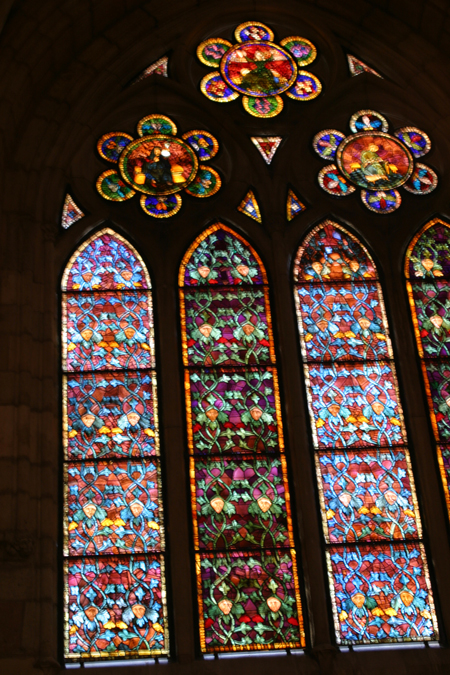 Stained glass window in the cathedral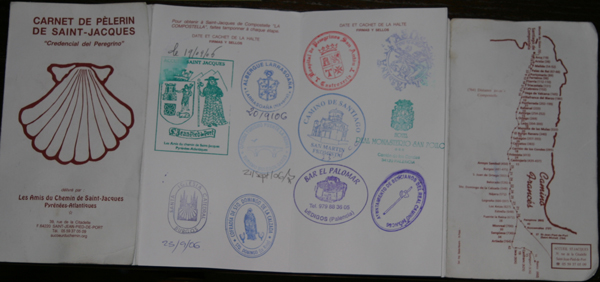 Turlough's well-worn and stamped passport at the rest day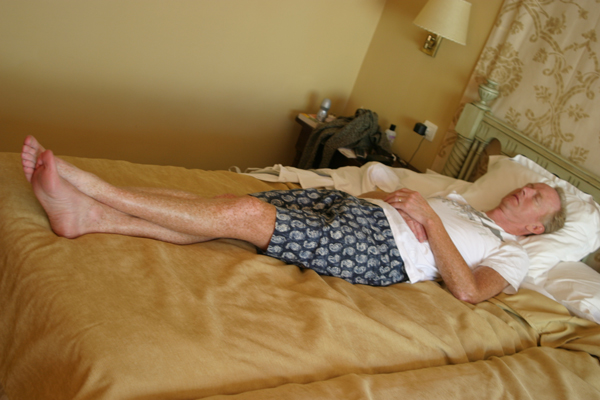 A well-worn Turlough on the rest day
McGladery
Commercials
20-22 Prince Regent St.
Belfast
BT5 6QR
028 9040 3004